Welcome to the heart of Parnell
We are a New Zealand owned and operated hotel
Overlooks the Rose garden
Low noise Mitsubishi air conditioning units
Located in one of Auckland's oldest and most prestigious suburbs neighbouring the picturesque Parnell Rose Gardens and an easy stroll to the vibrant buzz of Auckland's downtown CBD, the Auckland Rose Park Hotel pairs comfort with convenience for travellers, families and conference groups.
Set on a sprawling site of more than 7,000 square metres with ample of free car parking, the Auckland Rose Park Hotel boasts 111 rooms, comprehensive conference facilities, a swimming pool and the Garden View restaurant - the only restaurant in the city to enjoy sunny views over the spectacular Sir Dove Myer Robinson Park and the Parnell Rose Gardens.
Equipped with a long history of visitor satisfaction, repeat guests appreciate our hotel's incredible city-adjacent location from which world-class café's, cocktail bars and art galleries at Parnell Village are just a stone's throw or an easy walk down the hill delivers you to events at the city's premier concert venue Spark Arena.
Extensive conference facilities include bespoke packages that cater specifically to your group's needs, and from sports groups to international businesses.Auckland Rose Park Hotel has a proud history of hosting successful functions, events, seminars and conferences.
read more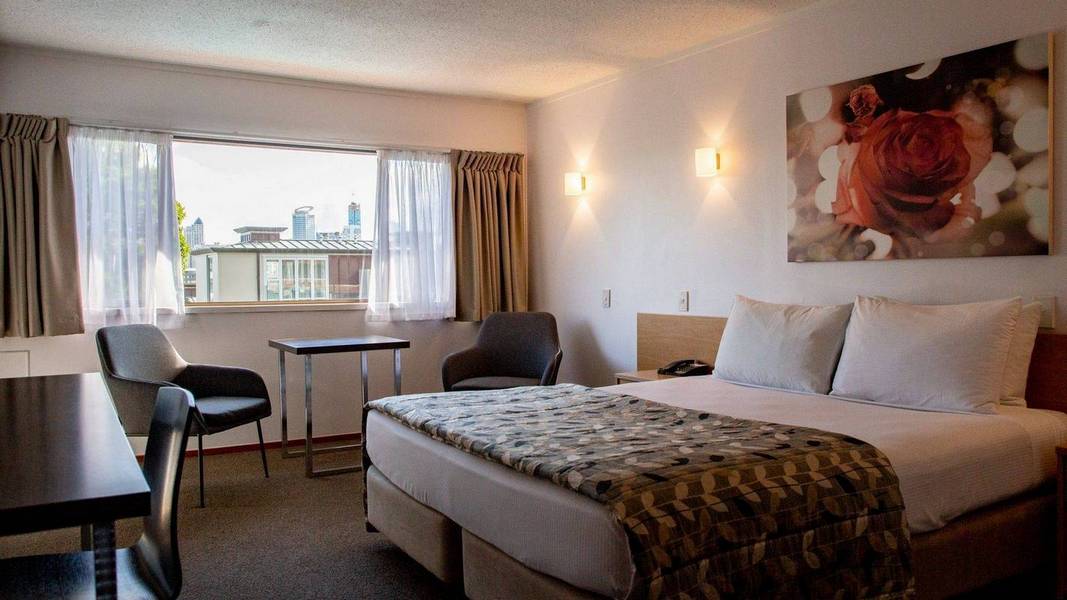 Our Rooms
A popular hotel for both business and leisure travellers, we offer accommodation of various configurations offering tasteful and comfortable furnishings and décor.
View All Rooms
What our guests have to say
Actually, very good accommodation dollar for dollar it's good value in very special area. My thoughts on breakfast are extremely positive. The full cooked breakfast is good quality fresh and tasty. You'll find it hard to beat at the
Lenny Lewis
The staff were friendly. The food was beautiful. Good view from the restaurant. Good conference facility which catered to my dietary needs. Good safe areas to walk around. Good view from the balcony and a comfortable sleep
Michael
The room was clean and well-appointed. The beds were comfortable and we had a good overnight stay. The staff were helpful. The location was ideal to access the city centre.
Jeremy
United Kingdom
Read all reviews